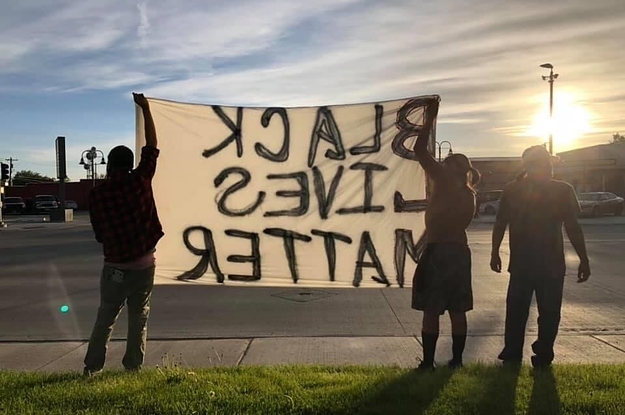 News spread that teenagers had organized a "Black Lives Matter" March. Never before had such things happened in this small "Christian" town.
Sunday about 200 locals walked from the high school toward downtown. Hecklers roared by in big trucks while others stood on porches and under awnings, many flashing rifles, taunting the teens with, "Blue Lives Matter," "USA," and "Go back home." Some stooped to, "Black Lives Don't Matter."
The kids held together, chanting in unison and encouraging that all, "Love one another."
As marchers dispersed an old timer was heard saying, "Sure taught 'em what Christian America is all about."
Fiction
101: The goal is to tell a story in 101 words or less.